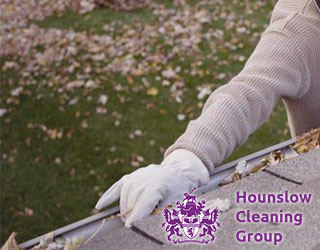 To clean the gutters at least twice a years is vital for the protection of your home. Often, the spring and the autumn comes not only with the fall of the leaves, but also with clogged gutters. This prevents them from performing their function and lead the rainwater away from your home. Let us do the dirty job and benefit from our gutter cleaning services in London.
Our cleaning techs are not afraid to "dive" even in the biggest dirt, in order to unclog your gutters and keep you away from any expensive repairs. They are fully trained to cope with any kind of gutters, leaving them thoroughly sanitised. We equipped them fully with all the advanced professional cleaning tools and machines, thanks to which we can perform cleaning up to the sixth floor.
Trust in us the protection of your home and we will take a picture before and after the cleaning as a proof for our work. Get all this only with one move.
Prior gutter cleaning services in London
To clean your gutters may seem as a minor task, but as every job, it should be done. If you lack the tools, knowledge or time, better rely on our professional help and benefit from:
Trustworthy and reliable provider, with immaculate background
Competent and hard-working cleaning techs, who are not afraid of the debris
Professional cleaning equipment, which allows us to reach gutters up to the sixth floor
Picture of the gutters, which is the proof of our excellent performance
Guaranteed satisfaction and comprehensiveness to your demands
Available working hours during the whole week, weekends and holidays
Reasonable rates, complied with the type and the length of your gutters
Punctuality and professionalism in every aspect of our work
Specially for our revered customers in London, we can take care of cleaning downpipes, fixing leaks and repair jobs at discounted additional rates.
Fabulous gutter cleaning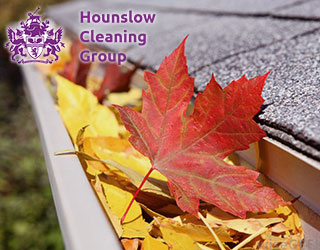 Our dedicated cleaning team will take care of your gutters in the utmost way. No leave or debris will be overlooked or neglected. We realise the importance of having clean gutters and that's why we collaborate only with diligent and detail-oriented people. All the equipment at our disposal is efficient and proven.
Give us a try and save yourself the troubles, which the rainwater may cause to your home. Contact us any time and get more information by our friendly representatives. We are available in all London every day, so don't hesitate to book in convenient time for you. You will lose nothing else, except your worries about the rainy seasons.